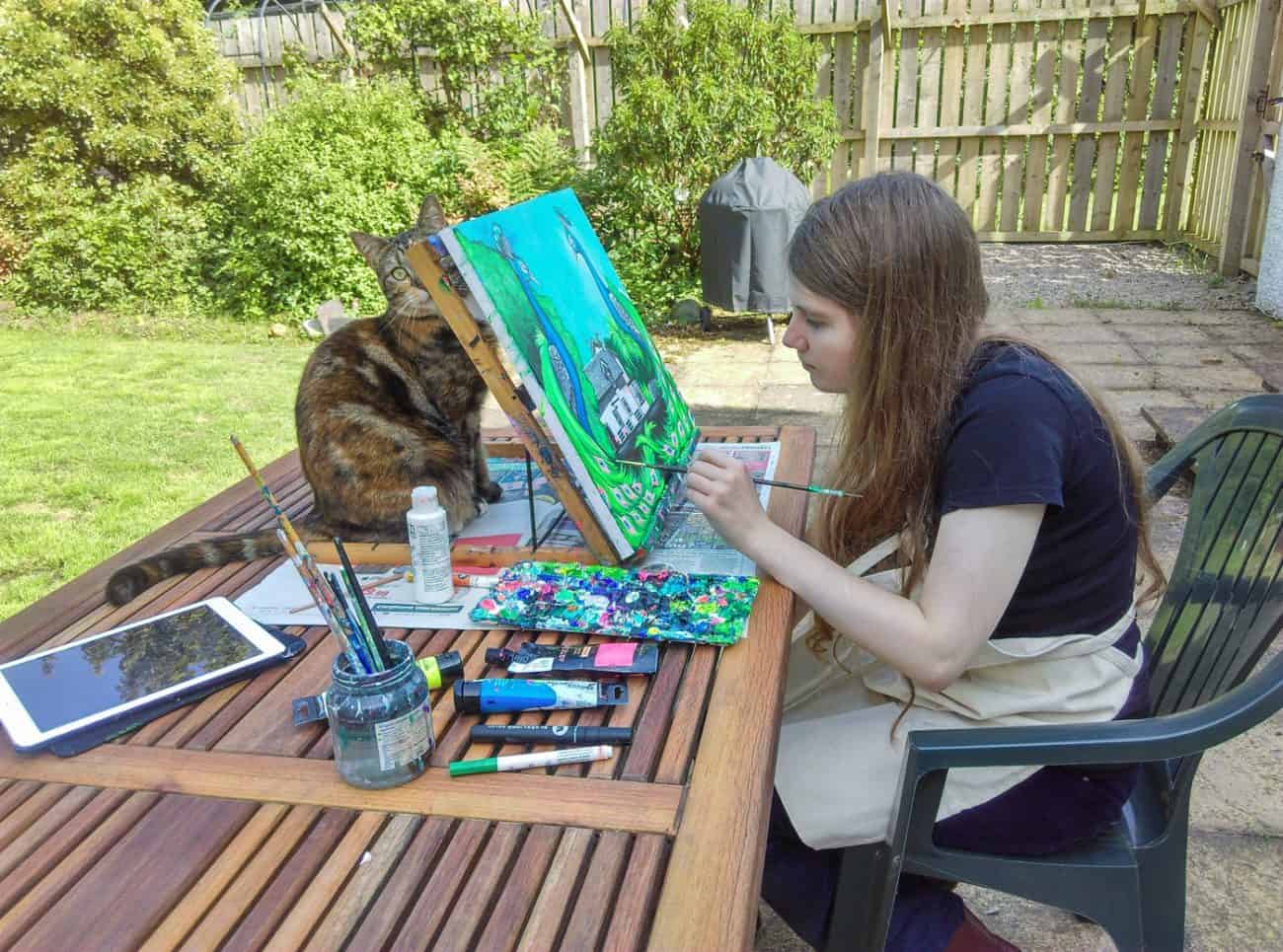 Vividly coloured acrylic depictions of the landscapes and wildlife of Arran, with a particular focus on the many local birds. I offer originals and prints, as well as printed giftware.
I specialise in murals and acrylics on canvas, experiment a lot with fluorescent colours and ultraviolet lights. I also paint on a smaller scale. Animals, fantasy and vivid colours are some of the features of my work. I have prints of all my past murals available and do take commissions. Originals and prints of my other acrylic work are also available.
I am originally from South Africa, and have been painting murals since I was 13. Despite having a degree in English, I have decided to return to art, as it has been my passion since I was a very small child.
I take great inspiration from the nature and wildlife on Arran, but never lose my love of myths and fantasy.
Location
Directions:
Sandbraes Villa, Whiting Bay, KA27 8RE

Entering Whiting Bay from Lamlash, after passing the village sign, take the second driveway on the left.
Facilities:
Parking available
Purchase with credit/debit cards
Opening hours:
Fri, Sat, Sun, Mon: 12pm - 5pm