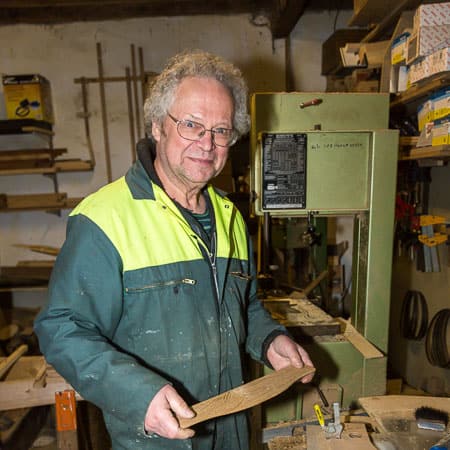 Connect with the artist:
I design and make custom-made furniture, Shaker chairs, bowed psalteries, taiko drums and specialist architectural joinery.
Living and working here at the South end of the Island, overlooking the sea, we have a small showroom attached to the workshop where, you can see examples of my work – fine furniture, mirrors, toys, taiko drums and an instrument called a bowed psaltery, which gives a strange ethereal sound when played.
I also do work to commission. Come and enjoy browsing, we would welcome a visit from you, and try your hand at making my traditional jig dolls dance and clatter.
Location
Directions:
Southbank Studio
Southbank Farm, East Bennan, KA27 8SH

Wheelchair access is over rough ground.

At the south-end of the island. On the main round-the-island road, approx. midway between Kildonan and Kilmory. On the 323 bus route.
Facilities:
Parking available
Toilet facilties
Wheelchair access
Opening hours:
Fri, Sat, Sun, Mon: 10am - 5pm