Saturday 12th August & Sunday 13th August
Arran Open Studios Film Nights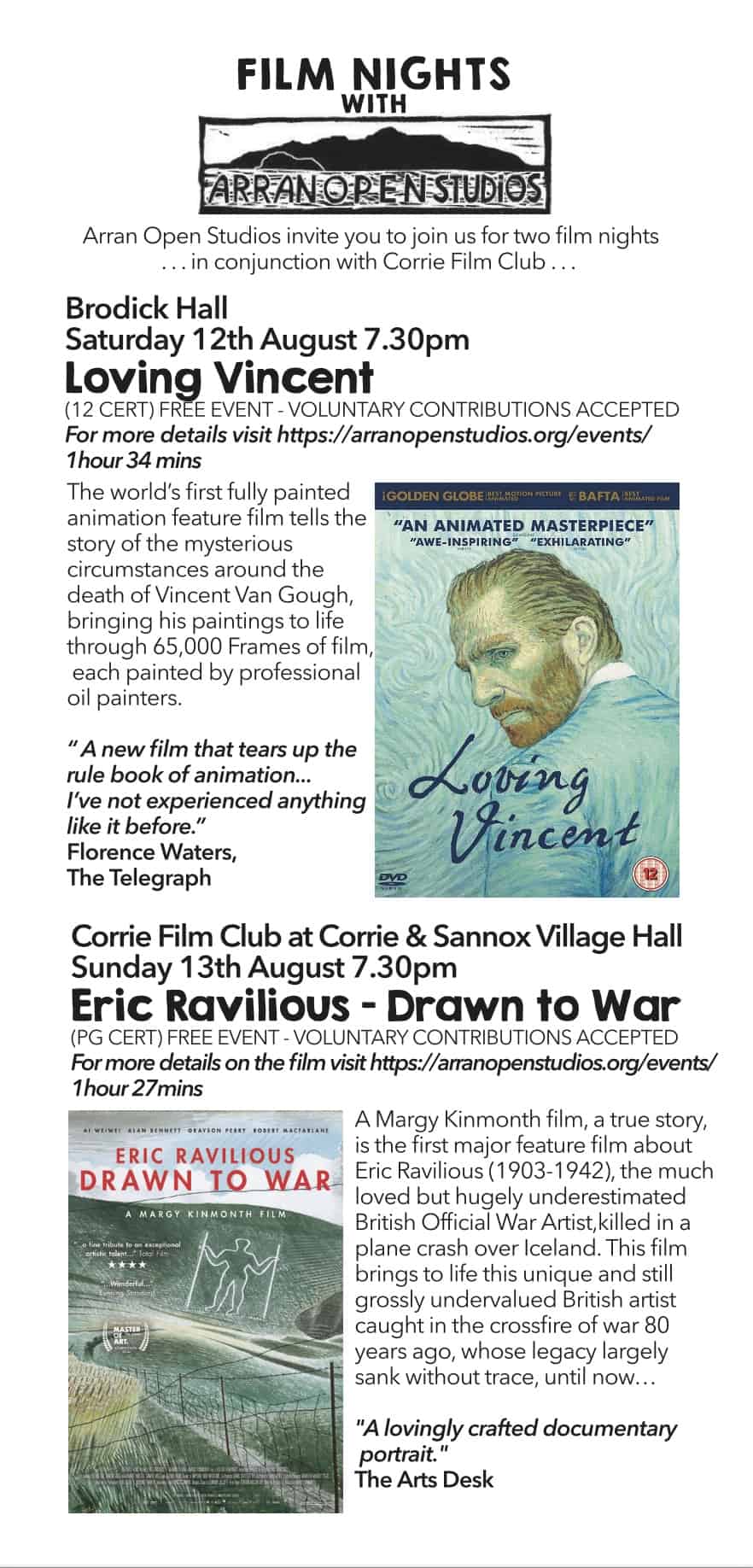 For further information and to whet your appetite, trailers from Youtube are available in the links below:
Arran Open Studios Weekend
Friday 11th – Monday 14th August
This year's Open Studios event will take place over the weekend of 11th – 14th of August, right across the Isle of Arran. Our artists have come together once again to share their love and passion for their art with you.
Our invitation is extended to all, whether you already enjoy art, or are maybe just a wee bit curious. Whether you already love and feel inspired by the Isle of Arran or this is your first visit.
Full details of all the participating studios are here on this website and also in the printed brochure that is widely available on Arran and further afield. Whether you want to purchase the object of your desire, see how the artists and makers work, browse the studios and creative places or just pop in for a chat – rest assured you are very welcome.
You can also download the brochure as a PDF from our home page if you wish.
Friday 14th - Monday 17th July
Open Studios 'Taster Exhibition' at Brodick Hall
Following the success of last year's preview exhibition, we will once again be staging a 'Taster' in advance of the Open Studios weekend itself! This will again be in the fabulous Brodick Village Hall. The exhibition will feature a single piece from most of the artists participating in the weekend and give visitors a feel for the wide range and high quality of the work created by the artist and maker community here in Arran.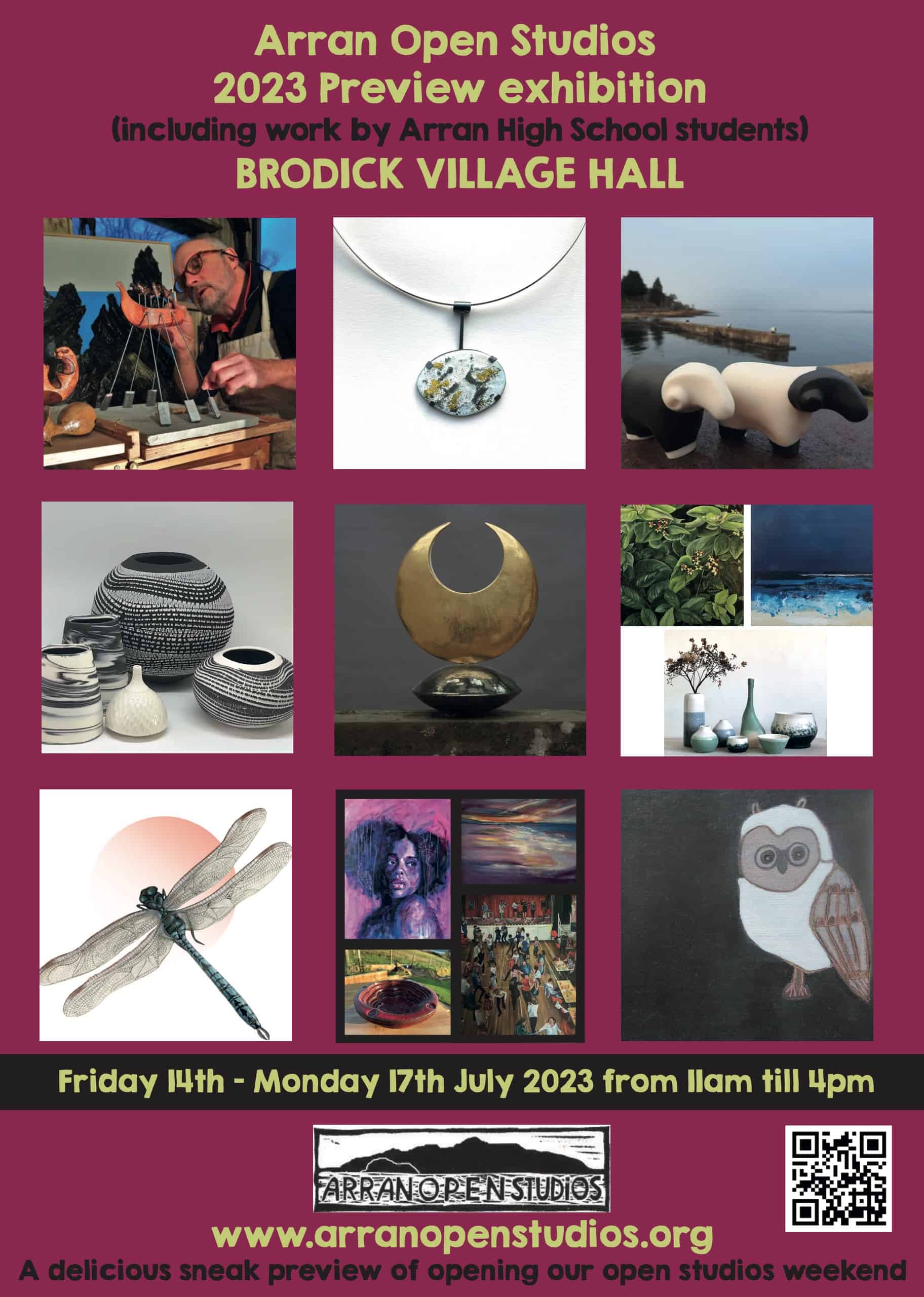 Here are some images and lovely visitor feedback from 2022's exhibition to whet your appetite!