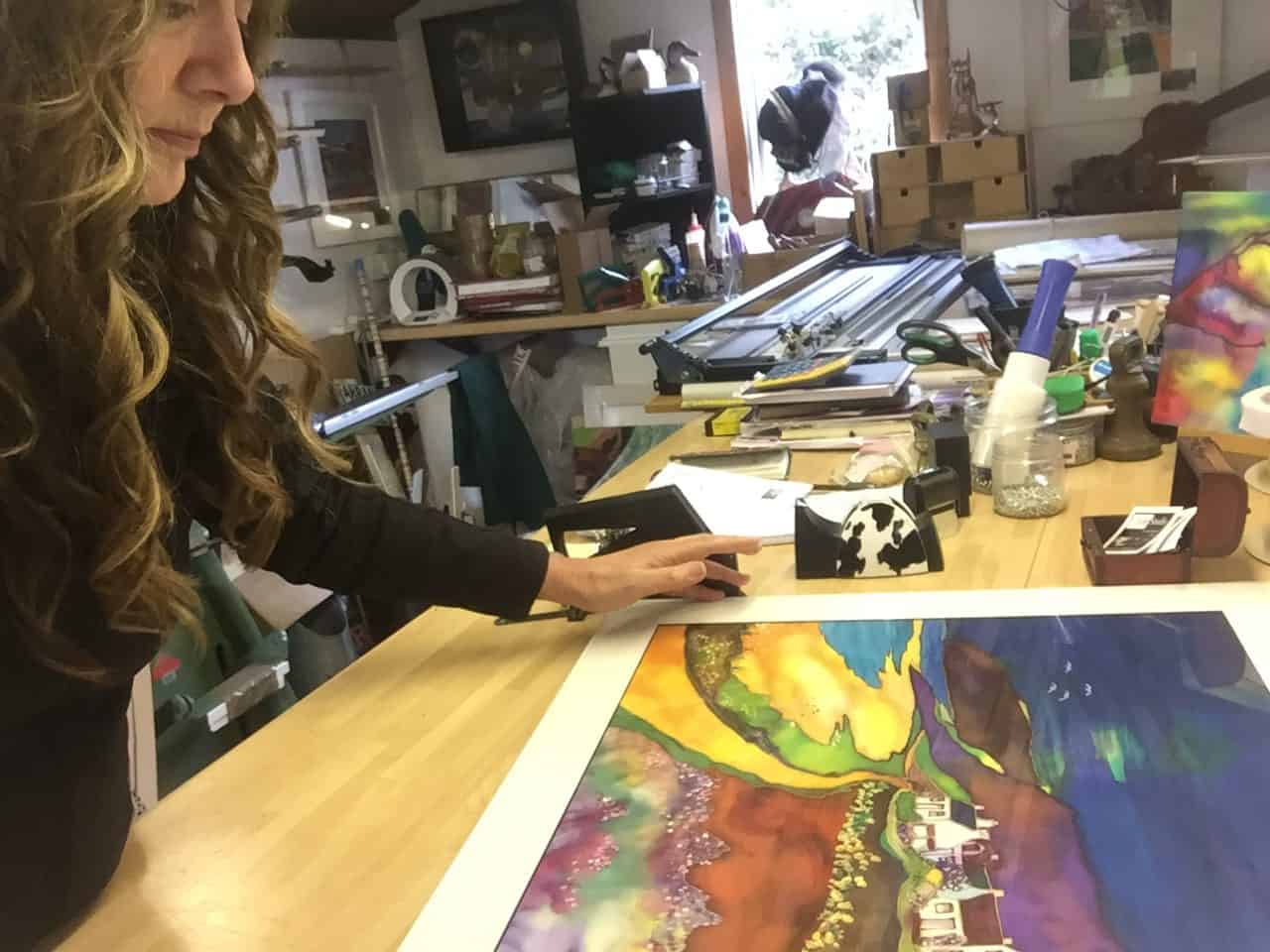 Connect with the artist:
Heather is a Scottish contemporary artist, working from the Arran Studio. Using mixed media on silk and canvas to create vibrant colourful landscapes in her own unique style.
Having worked in many different mediums over the years, painting on silk gives her the desired vibrant colours to express her interpretation of the land and seascapes.
A more recent addition to her painting has been Shibori style dyeing and eco printing using indigo and responsibly sourced cotton batiste. At present, this is used for making scarves and cushions covers.
The Studio is also part of the Arran Art Trail and visitors are welcome to drop in and say hello between 11am – 4pm most days, but best to check….when the weather is fine, Heather may be up walking the hills and enjoying the Island life.
Original Artwork, Giclee Prints, Scarves, Cushions, and Candles are available from Arran Studio or online.
Location
Directions:
Arran Studio, 6 Heatherhill, Whiting Bay, KA27 8QH

When parking, please respect neighbours' access.

Next to County Carpets in Whiting Bay is Middle Road. Follow the Art Trail signs until you come to one for Arran Studio. Turn into Heatherhill and it is the last building on the right hand side.
Facilities:
Parking available
Opening hours:
Fri, Sat, Mon: 11am - 5pm
Sun: 10am - 2pm